OUR PRODUCTS
Here at MKEnX, we supply high-quality materials, offer a variety of face mask machines for production, and provide the relevant information for launching your production line smoothly and successfully.
Speak to our advisors
Nose Bridge Wire
Nose Bridge Wire
Features
●Made from purified polyethylene (PE)
●Flat and robust
●Highly malleable and easy to adjust without deformation
●Eco-friendly and recyclable
●Available in two colours
●Also available in single/double wire construct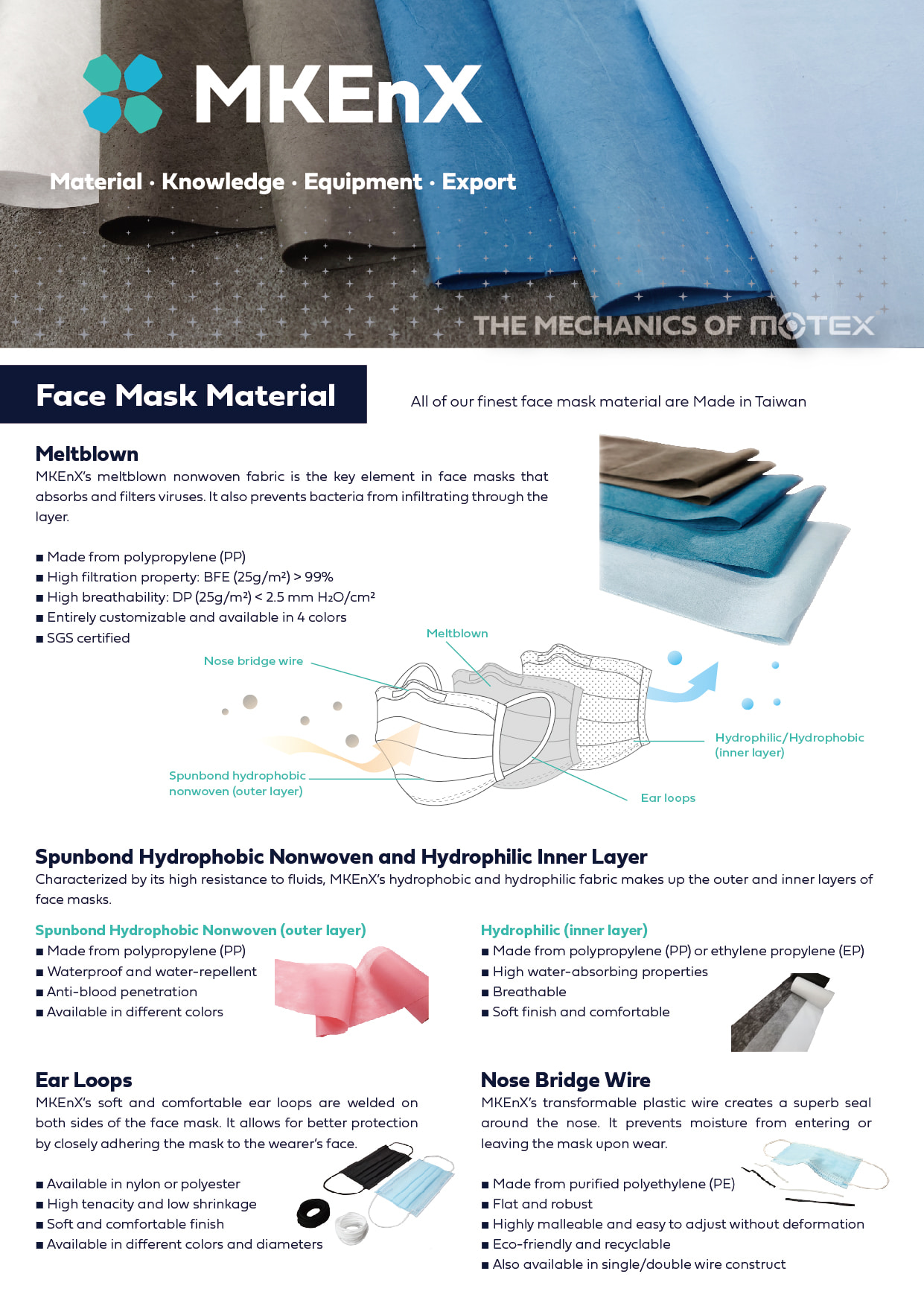 Face Mask Material.pdf
Download
Nose bridge wire - Original form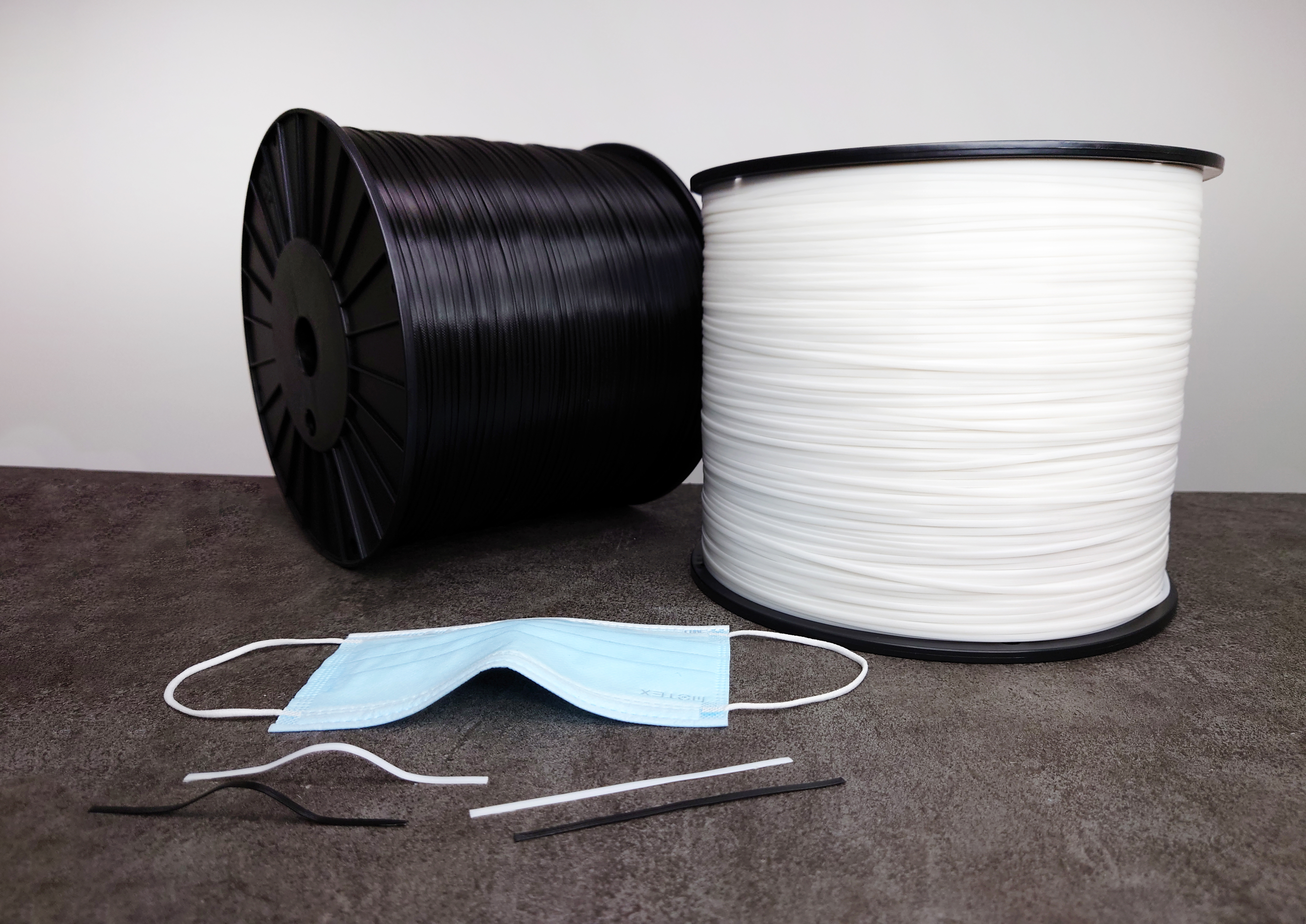 Available in two colours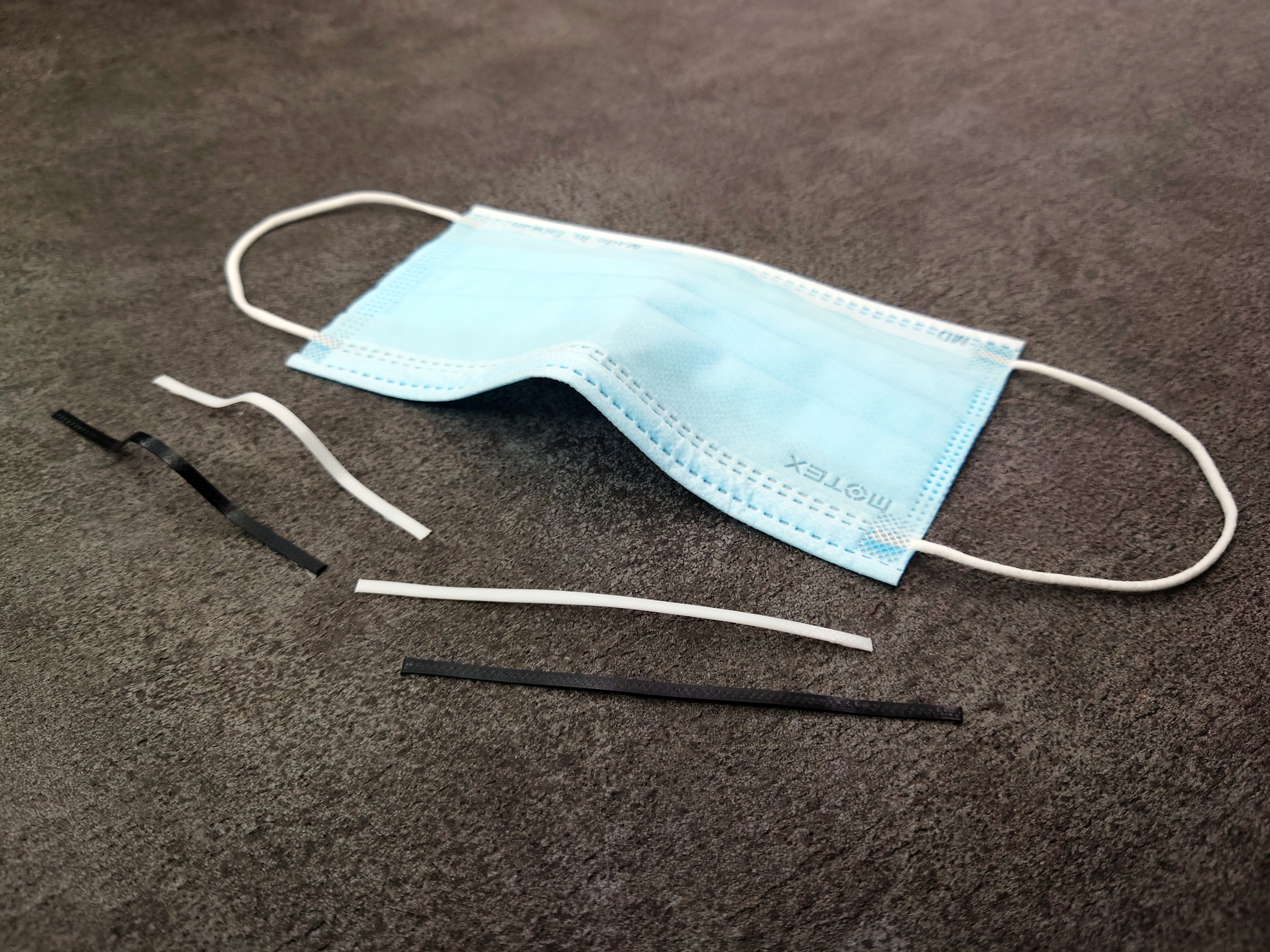 © 2021 MKEnX. All Rights Reserved.